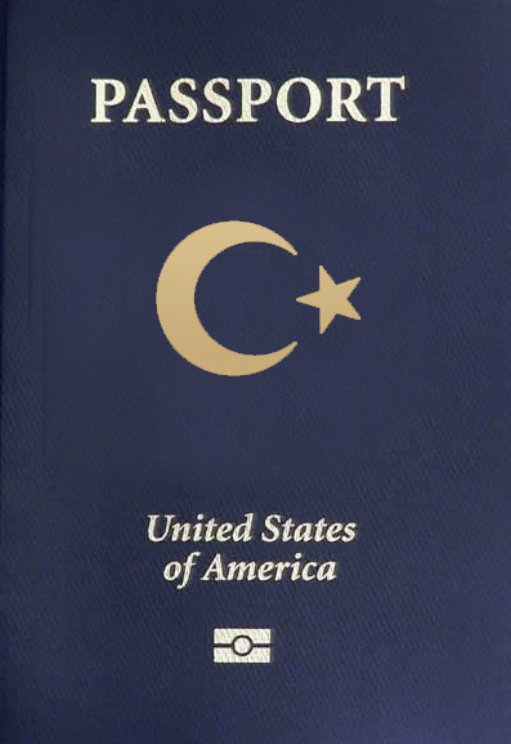 Armenian:
'Ari' is a male first name that means "fearless" or "brave".
Badaga.
In the Badaga language, "
Ari
" ("A:ri") has a literal
meaning
of "sun-like" and is used as a male name, sometimes changed to "Harry" in the case of converts to Christianity.
Meaning
of the name
Ari
: Derived from the Hebrew 'arī (lion).
Greek Meaning:
The name
Ari
is a Greek baby name. In Greek the
meaning
of the name
Ari
is: Superior; best of thinkers. Famous Bearers: ancient Greek philosopher Aristotle, and Greek shipping tycoon Aristotle Onassis.
Japanese:
'Ari' means Ant
Icelandic:
'Ari' is a somewhat common name meaning "Eagle" or "fast flying one".
The name Sarkis is an Armenian baby name. In Armenian the meaning of the name Sarkis is: Protector; shepherd.
Ari
is a masculine given name with a few possible etymologies. Most commonly the name is derived from the Hebrew אֲרִי meaning "lion" but it is also an Old Norse nickname meaning "eagle". The word "ari" also translates to "brave" in the Armenian language and "dry" in Latin. It means "sun-like" in languages indigenous to southern India and "one without sin; one on the right path" in Hindi. It is often used as the shortened form of Aristotle among the Greeks. This simple three letter name has many different meanings among various cultures and languages, but it is most commonly used among Jews within English speaking nations. Just as Ariel means "lion of God" in Hebrew, "Ari" as an independently given name means just "lion". Ari is occasionally used as a pet form for Ariel and Arielle (for girls). Despite its many potential etymologies, Ari is not a significantly popular name among English-speaking countries.
Ari
is a simple, handsome and confident name in its simplicity. It definitely has a Jewish sensibility and a sweet "old man" quality (like Saul). Outside of the Hebrew language, Ari has many other meanings providing the name a lot of multi-cultural flexibility and interest. Not to mention that all of those etymologies are positive and strong. It seems you just can't go wrong with a name like Ari. This is a "one" personality in numerology which is all about ambition and success.
Ari Sarkis Alpert'ın Hikayesi
İçinde yaşadığımız şu acayip dünyaya olan yolculuğum 1975 yılında, Amerika Birleşik Devletleri'nde, New York, Manhattan'da başladı. Ablam Natacha'nın doğumundan üç yıl kadar sonra Yahudi babam Marc Alpert ve Ermeni annem Ani beni bu dünyaya cumburlop diye atıverdi ama inanın bu bir mucizeydi!. Üç yaşıma kadar New York'taydık. Sonra annem, ablam ve ben bundan sonraki 7 yılımızı geçirdiğimiz Londra'ya doğru yola koyulduk. Annemin dansöz olarak calışacaktı yıllar boyunca.....Londra'da yağmurlu bir günde sinemaya gitmek için yolda yürürken annem bana ve ablama dönüp eşyaları toplayıp İstanbul'a taşınmaya ne dersiniz diye sordu. Londra'da yalnızca oğlanların gittiği, kara pelerinli hocaların terlikle kıçımı dövdüğü bir Katolik okulunda okuduğum için hiç tereddütsüz cevap verdim: "evet annecim, çok isterim". Türkçe konuşmayı bilmesem de benim için gayet iyiydi.  Böylece 1985 yılında üçümüz İstanbul'a taşındık. Otelde geçen birkaç haftanın ardından annem Prenses Adaları'ndan biri olan Kınalıada'da ufak bir ev kiraladı. Düşünün bir kere; şakır şakır yağmur yağan Londra gibi bir yerde yaşarken birden bire kendinizi ulaşım aracı olarak at arabalarının kullanıldığı bir adada buluveriyorsunuz ve de tek kelime Türkçe bilmiyorsunuz! Her şey güzel gitti. Türkiye'deki ilk beş yılımda Robert Kolej'e bağlı IICS adında uluslararası bir okula gittim. Benim pek de anlaşamadığım, şımarık konsolos çocuklarıyla doluydu burası. Sonra Özel Dost Lisesi diye bir özel okula geçtim, burada ömür boyu sürecek arkadaşlıklar edindim. Liseyi bitirir bitirmez kendime bir sanat okulu bulmak üzere Boston'a taşındım. Ablam zaten önceden oraya taşınmıştı, bu yüzden de Boston'u tercih etmek o sırada daha uygun geldi. Sonunda Güzel Sanatlar Müzesi'ne ait üniversiteye girdim. Sanat fakültesine giderken günlük harçlığımı çıkarmak için de akşamları telemarketing işlerinde çalışıyordum. Okulu bitirdiğim sıralarda artık gece işimde de oldukça ilerlemiştim ve sonunda
Stephen Dunn & Assoc
. adlı kuruluşta telefonla bağış toplama yöneticisi oldum. New York Filarmoni, Boston Operası, Indianapolis Senfoni Orkestrası, Huntington Tiyatro Topluluğu ve kâr amacı gütmeyen pek çok sanat kuruluşu için kampanya yöneticisi olarak çalıştım. Yani güzel sanatlar okurken bir yandan da kendimi tamamen farklı bir alanda çalışıp baya para kazanırken buldum. Amerika'yı gezip sonunda kendimi gene New York'ta, New York Filarmoni'de bulunca 2000 yılında tekrar İstanbul'a taşınmaya karar verdim. Kariyerimin bu gidişatından memnun değildim, ellerimi kirletmek istiyordum. Bu defa iş tecrübemi sanat geçmişimle birleştirmek istiyordum. İlk başta (
Disc Jockey Ari
adıyla) dj'lik yaparak ve serigrafi t-shirt baskıları yaparak geçinmeye çalıştım ama bu ancak bir yıl kadar sürebildi. Sonunda kendimi reklam sektöründe buldum. Office-boy olarak başlayıp bu alanda kısa sürede ilerledim. Başta bilgisayar konusunda çok da iyi değildim ama zamanla bu labirentte yolumu buldum. Şu sıralar meze niyetine ara sıra dj'lik yapıyorum, zaman zaman sanatsal çalışmalarım orada burada sergileniyor. İşte size hayatımın iyice kısaltılmış özeti.
My journey into this wild bizarre world starts out in the year 1975 New York/Manhattan, United States of America. After my Jewish father Marc Alpert and my Armenian mother Ani plopped me out into this world (which is a miracle!:) three years after my sister Natacha was born, we stayed in New York until I was three years old. Then my mother my sister and I headed to London, where my mother bellydanced for a living  where we would end up staying for 7 years. We were walking on the streets of  London about to go to the cinema on a rainy day, my mother turned to me and my sister and asked us what we thought if we were to pack up our things and head to Istanbul. For me going to an all boy's catholic school in London where their were masters who wore black cloaks and used to spank my bottom with a slipper , I did not even hesitate and replied  " yes mummy I would like that very much". Even though I did not know how to speak Turkish it was all good for me. So in 1985 the 3 of us moved to Istanbul. After spending a week or two in a hotel my mother ended up renting a small place on the princess Islands called Kınılıada. Just imagine living in  London where it rains cats n frogs and finding yourself on an island with just horse carriages for transportation and not speaking a word of Turkish!. It was all good. So my first 5 years I went to an International school called IICS which is affiliated with Robert Collage. It was a school that was filled with spoiled consulate kids which I did not really get along with. I then went to a private turkish school called Özel Dost Lisesi , where I made some good life long friends. As soon as I completed high school I moved to Boston to find an an art school. As my sister had already moved there it was more convenient to pick Boston. I ended up getting into The School of the Museum of Fine Arts. While going to Art school I was telemarketing in evenings to support my daily cash flow. By the time I had completed the Museum school I had progressed at my night job and ended up becoming a telefundraiser manager for Stephen Dunn & Assoc. I ended up becoming a campaign manager for non profit art organizations such as The New York Philharmonic, Boston Lyric Opera, Indianapolis Symphony Orchestra, Huntington Theater Company and the list goes on and on. So while studying fine arts I found myself working in a completey different area making a bunch of money. After traveling the states and finally ending up in New York at the  New York Philharmonic, in 2000 I decided to move back to Istanbul as I was not happy with where my career was going and wanted to get my hands dirty. This time I wanted to mix my business background with my art background. I first tried to get by DJing (under the name of Disc Jockey Ari)and printing silkscreen t-shirts, but that only lasted a year or so. I eventually found myself in the advertising sector starting as an office boy. I rapidly excelled in that area even though I was not very computer literate but I finally found my way through the maze. I currently DJ on the side as an appetizer and occationaly have an art show here and there. So that's a super shortened up version of my life.
Ari Alpert – Bio
1975 yılında Manhattan'da dünyaya geldi. Çocukluk yıllarını New York, Londra ve İstanbul'da
geçirdikten sonra Boston Museum School of Fine Arts Üniversitesi'nde Güzel Sanatlar
eğitimi aldı. Fotoğraf, seramik, heykel ve mücevher tasarımı üzerine çalıştı. İlerleyen
dönemde gravür, oyma, litografi ve baskı üzerine yoğunlaşarak comatex ve linoleum gibi
malzemelere yöneldi.
2000 yılında Türkiye'ye yerleştiğinde bir serigrafi baskı atölyesi kurdu. OBEY fenomeninden
yola çıkan Osman adlı kolektif sanat hareketine öncülük ederek İstanbul'un güncel sanat
yaşamına yepyeni mecra ve yaklaşımlarla farklı bir dinamizm kazandırdı. İstanbul'dan
Berlin'e, Kopenhag'dan Miami'ye müzik ve sanatı bir araya getiren happening'lerin
merkezinde yer aldı.
İlerleyen yıllarda stencil ve gravür eğitim atölyeleri düzenleyerek tecrübelerini geleceğin
sanatçılarıyla paylaştı. Baskı, stencil, gravür ve duvar resmi çalışmalarıyla İstanbul'dan
Bombay'a, New York'tan İbiza'ya Türkiye'de ve yurtdışında pek çok sergi, müze, bienal ve
sanatsal projeye katkıda bulundu.
Sanatçı
Metni / Artist Statement
Gravür, oyma, litografi ve baskı üzerine yoğunlaşan Ari Alpert, karışık teknikle üretilen ana
imgeyi baskı yoluyla çoğaltma fikrinden güç alıyor. Köklerini pop-art'tan ve sokak sanatından
alan bu demokratik, kolektif ve isyankar yaklaşım Alpert'in sanatçı kimliğinin çekirdeğini
oluşturuyor. Alpert, sanatçının ilahlaştığı ve imgenin mesajı dikte ettiği kurumsallaşmış
sanatsal geleneğin aksine imgenin özgürleştiği ve kendi hikayesini yarattığı bir yol izliyor.
Baskı yolu ile farklı müdahalelerle manuel olarak çoğaltılabilen bu çalışma biçiminde sanatçı
anonimleşirken eserin kendisi her geçen gün yeni anlamlar kazanıyor. Çağdaş yaşamın
özündeki kaosu mercek altına alan sanatçı, insan doğasındaki çatışmayı zaman zaman
mizahtan güç alan, dinamik ve kendine özgü bir görsellikle ortaya koyuyor.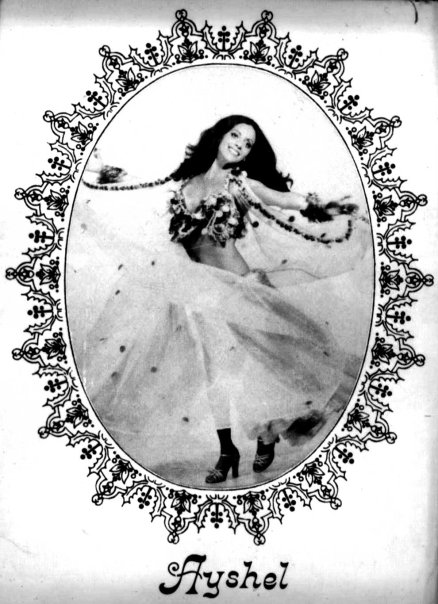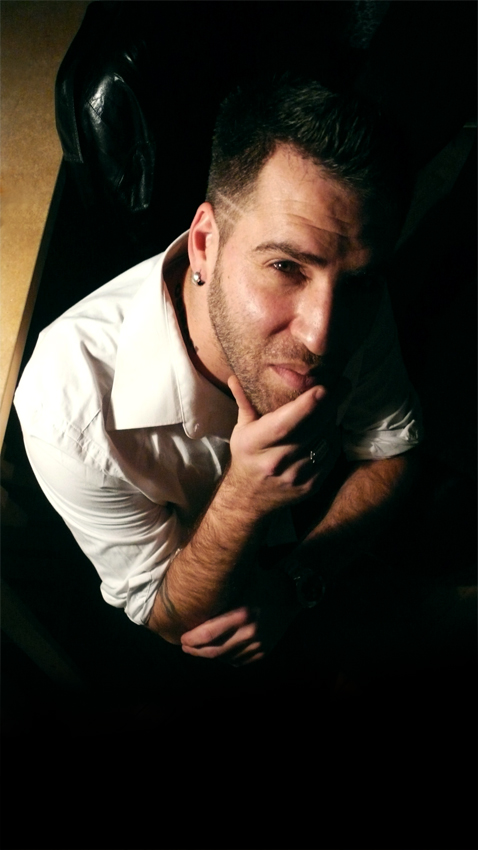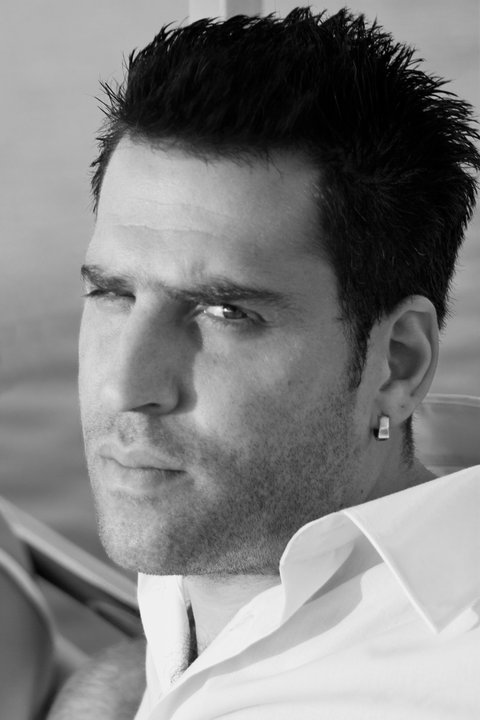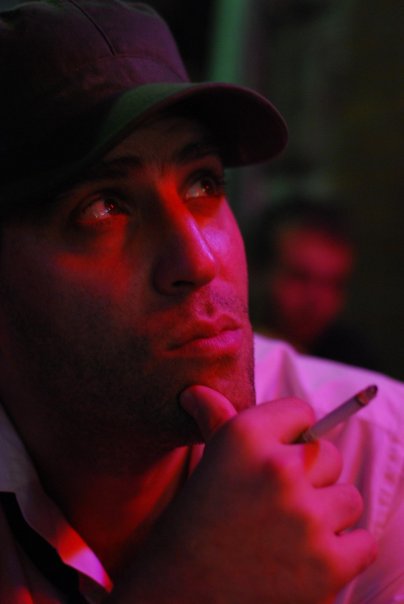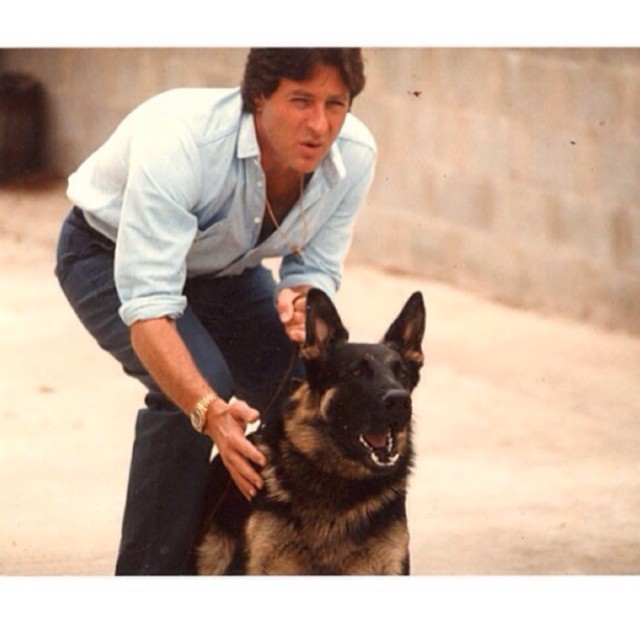 mom - Ani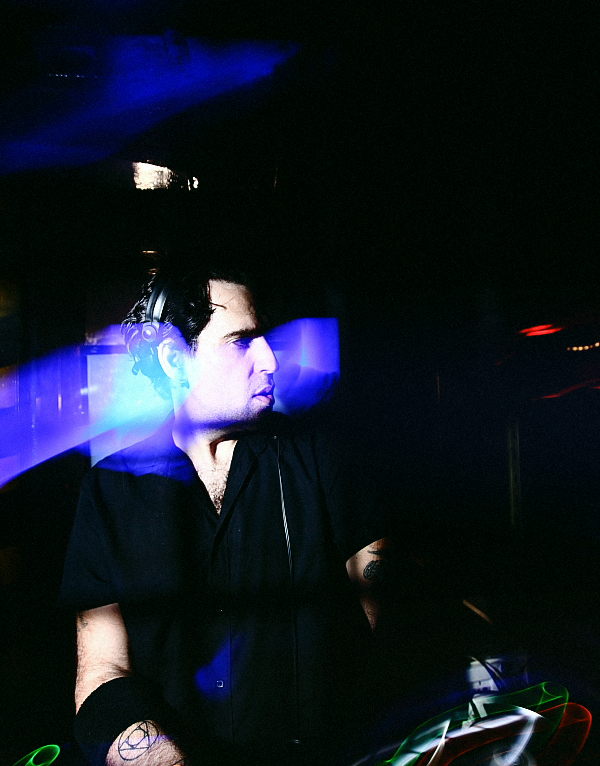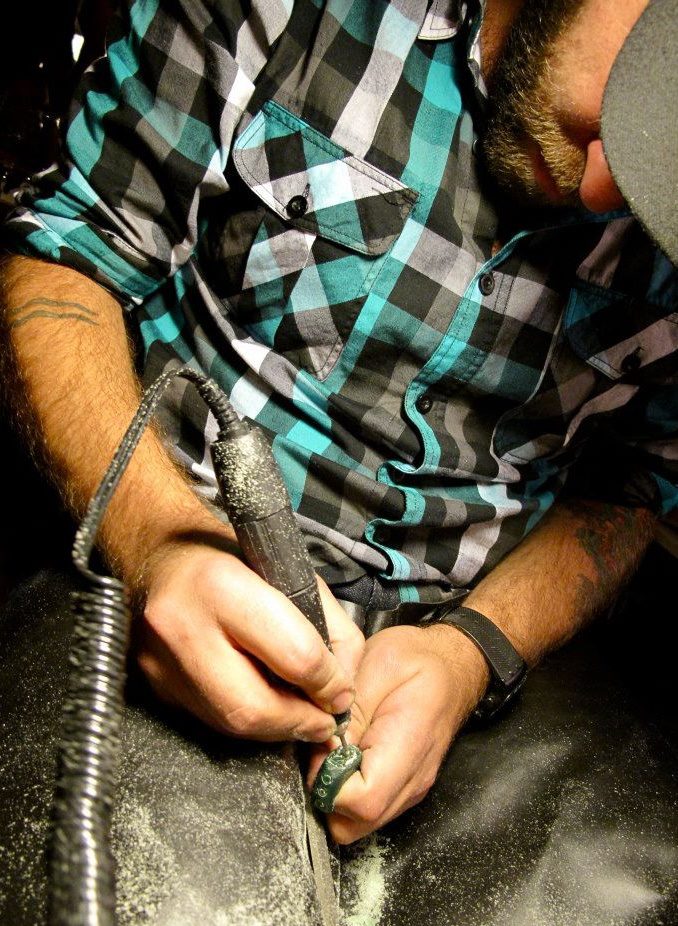 Dad - Marc Alpert